Phone (620) 582-2681
Fax     (620) 582-2299
Hours of Operation
7:30-5:30      Mon.-Fri.
7:30-12:00    Saturday
107 N. New York
Coldwater, Kansas 67029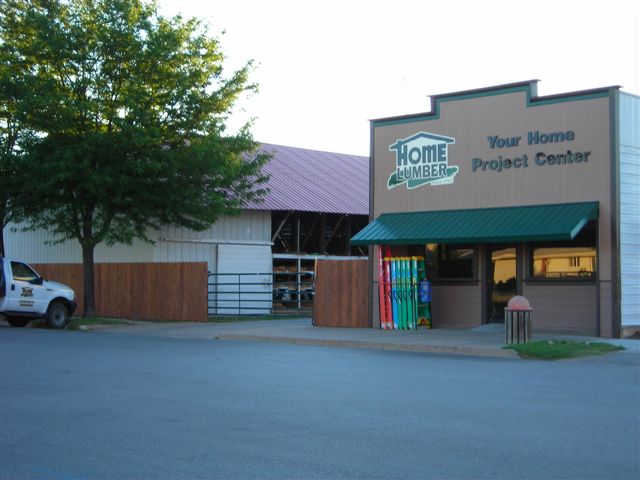 Home Lumber, Coldwater.
Looking for a source for lumber and hardware products that's also a downright fun place to shop? Well, look no further than Home Lumber, Coldwater. We believe in making your trip to our store productive and pleasant. We've got a complete inventory but if you don't find what you want we'll be more than happy to locate that product. Long story short…we'll be here for you.
Remember this.
Free estimates? You bet! We're proud of the value we bring to our community and surrounding area. Complete service? No question about it! Just stop in and get acquainted and check us out . We want to be the source for all of your building needs in the Coldwater area.